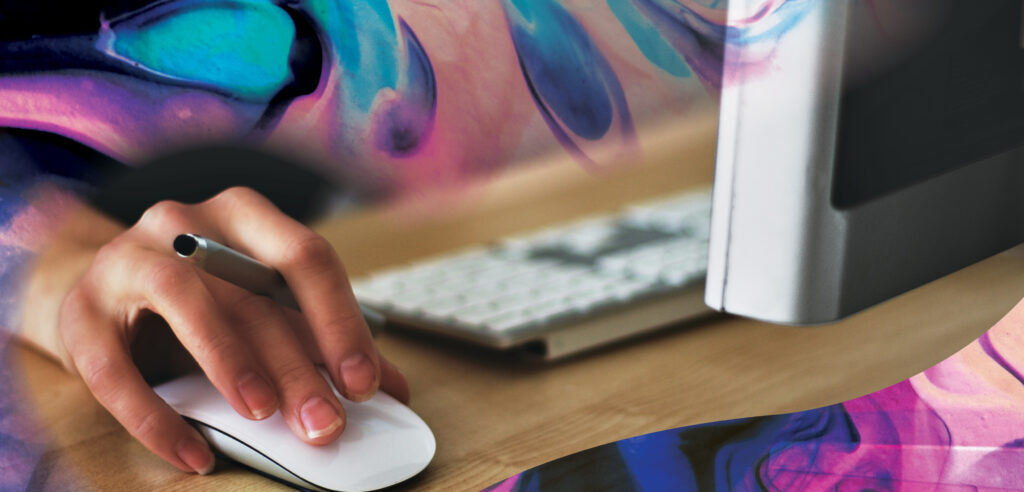 If you're anything like me, I'm sure it's happened to you. You are online searching for the perfect product. You've come across a few items that you like, but they're not QUITE right. Maybe the colors are not exactly what you're envisioning, or the font choices are not what you're looking for. Maybe the whole design just seems dated and overused. So, what do you do? You could select that mediocre product and be sort of satisfied with it, OR you could choose PDQ for a custom design unique to you!
PDQ's graphic artists each have 25+ years of print design experience. That's over 50 years of know-how working for you each time you place an order at PDQ! That expertise includes knowledge about CMYK versus RGB, the inclusion of bleeds and slugs, and the correct print setup to ensure your product turns out correctly every time. Ordering online can be hit or miss as credentials and education vary from individual to individual. Knowledge about the print process and how it relates to design comes from years of experience and is your key to success!
Are you seeking an invitation to match your theme wedding? Or perhaps your child is graduating and you want to pass on the stock school invitations? Maybe you are celebrating a milestone anniversary and want to invoke your wedding vibes? Whether you are interested in matching dress, floral or school colors, a specific theme or mascot, PDQ's designers can help! Give us a general idea, we'll let our imaginations soar and help complete your design vision.
Does your business need assistance with rebranding or creating a logo? Or maybe you already have an established brand and are looking to expand on your marketing materials? Let PDQ's designers aid in establishing your business in the community. We will work to ensure consistency in colors and size, as well as creating fresh ideas to appeal to your existing and potential customers alike!
Interested? Intrigued? How would you go about tapping into our experience for your next invitation, banner, brochure or anything else you can imagine that you may need printed? When you place your order at PDQ, let us know that you are looking for a custom design. We will generate an individualized quote just for you! If you have examples of designs that you prefer, please provide copies or links to those and point out what you do and don't like. Pick out your perfect colors and find fonts you'd like our designers to try. Don't forget to email photos or logos you would you'd like us to incorporate. We prefer vector files for logos, these usually include a .ai (Adobe Illustrator) or .eps (Encapsulated PostScript) at the end of the file name. Vector files allow designers to resize or change logo elements without risking pixelization or blurriness in your final printed products. Questions? Call us today at 573-651-3310 for more information or to start your custom design unique to you!